Now I've missed a whole week of 31 for 21! I'm going to blame my husband. :) He had to travel to a conference in California this week, and that threw things off for the whole family.
Fortunately, we were able to hang out with other family members while he was gone. First, the kids and I drove up to meet my sister-in-law, my niece, nephew, and my mom at a cabin north of San Antonio. All told, we had three adults, a 6 year old, two 3 year olds and two babies (2 and 4 months). It was a little crazy. We stayed two nights and drove back to the Valley on Monday. Then my mother-in-law was able to come stay the week with us. She did a lot of laundry, made meals, and entertained children. It was great.
Emmett finally came home last night, and we're all so glad to see him. The kids can't stop touching him - lots of hugs and patting and wrestling. It makes my heart happy to see them love on their daddy.
In other news, I'm probably going to call the cardiologist tomorrow. Ben's eating seems to have slowed down a bit, and he's sweating more. I'm not sure how worried I should be.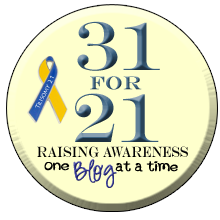 Grab This Button